99% recyclable materials
Our value is "making products that are meaningful to the society", so environmental protection is naturally a matter that we attach great importance to. The usage rate of environmentally friendly materials from product production to product packaging is as high as 80%.
The outer packaging adopts a small amount of printing scheme.

The inner packaging still uses recyclable cardboard packaging and EPE Free.

The material of the corner protector is also recycled paper.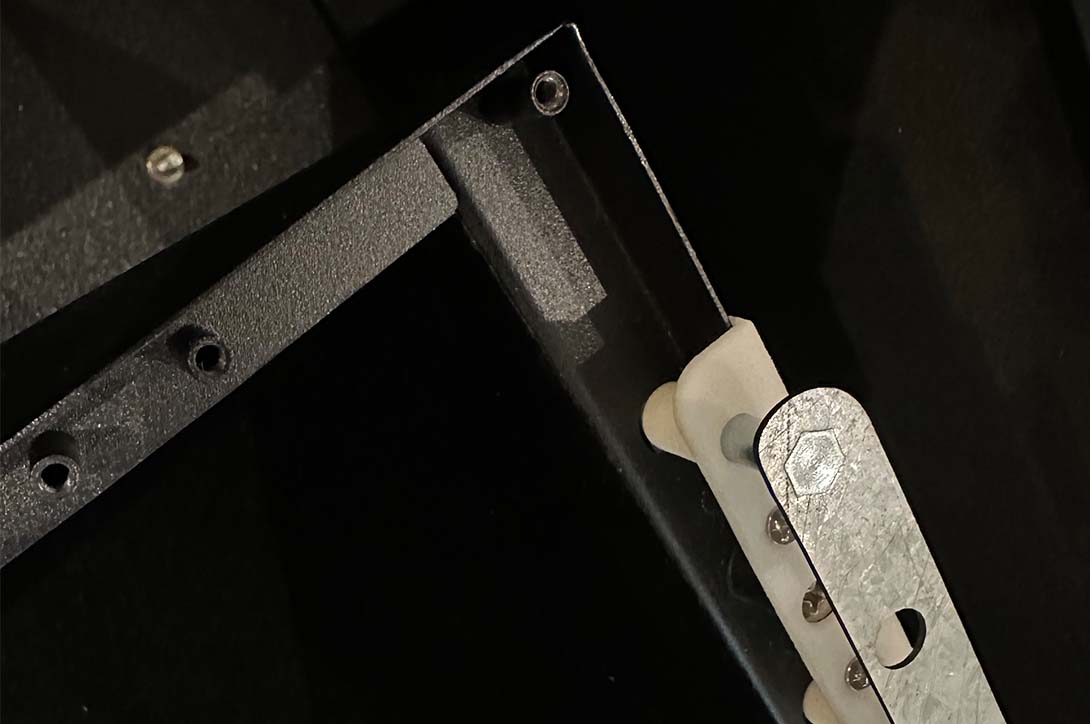 Lightweight Metal Case
The lamp body adopts the bending and automatic laser welding process, and the weight is only 60% of the plastic material, which is more friendly to the ceiling.The lightweight design is also very friendly to installation.
The entire enclosure is not only strong, but IP54 is enough to meet the needs of any indoor location for an IP rating.
Whole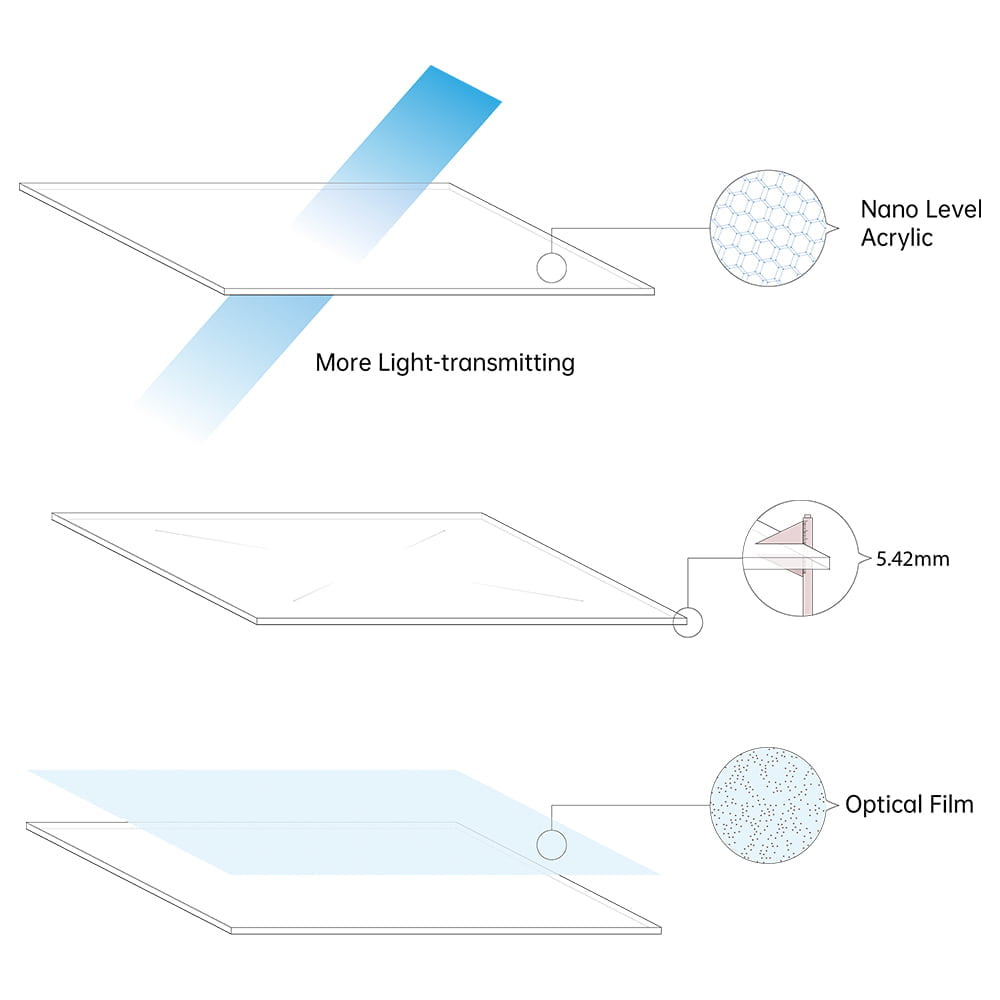 Rayleigh diffuser and zoom optical film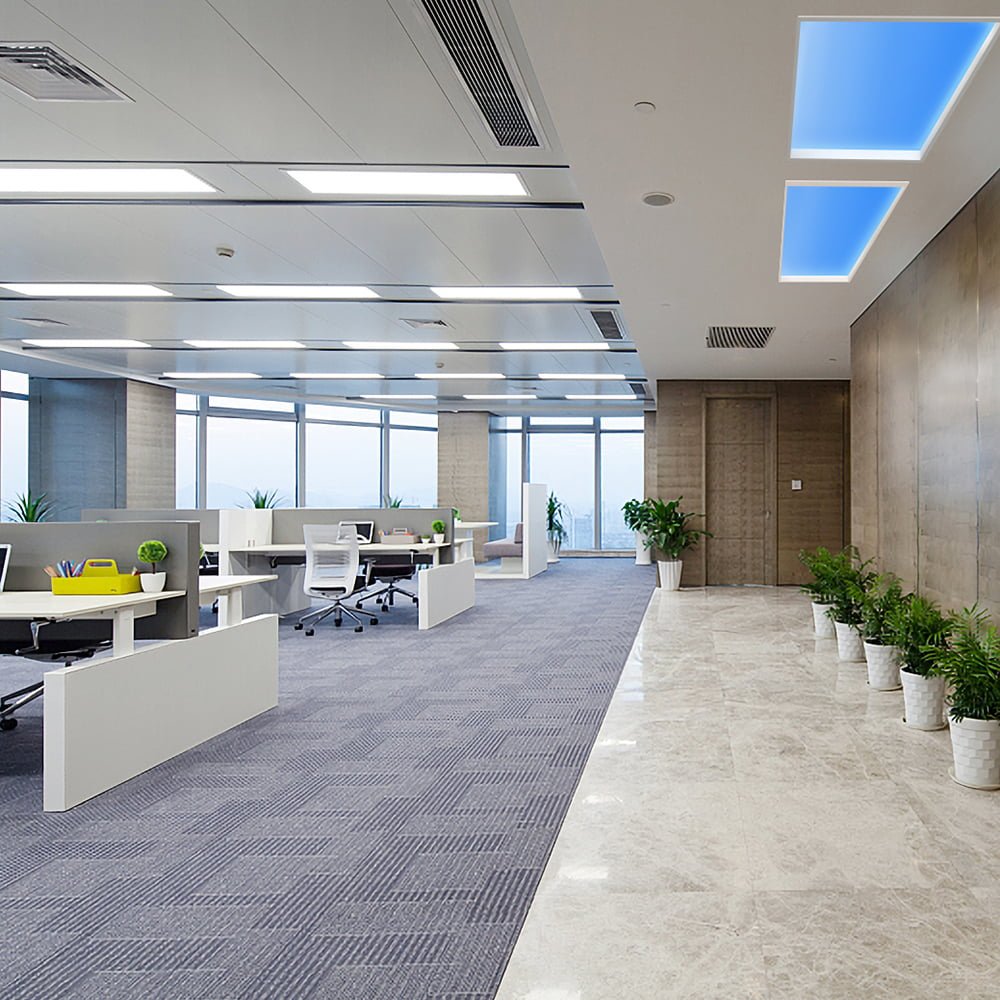 Project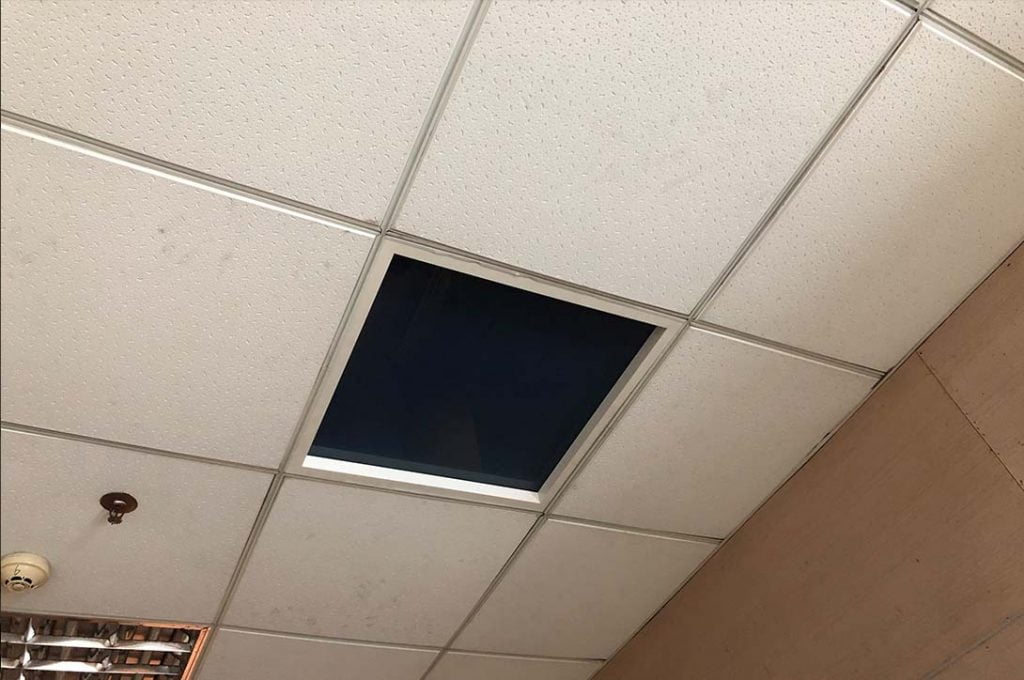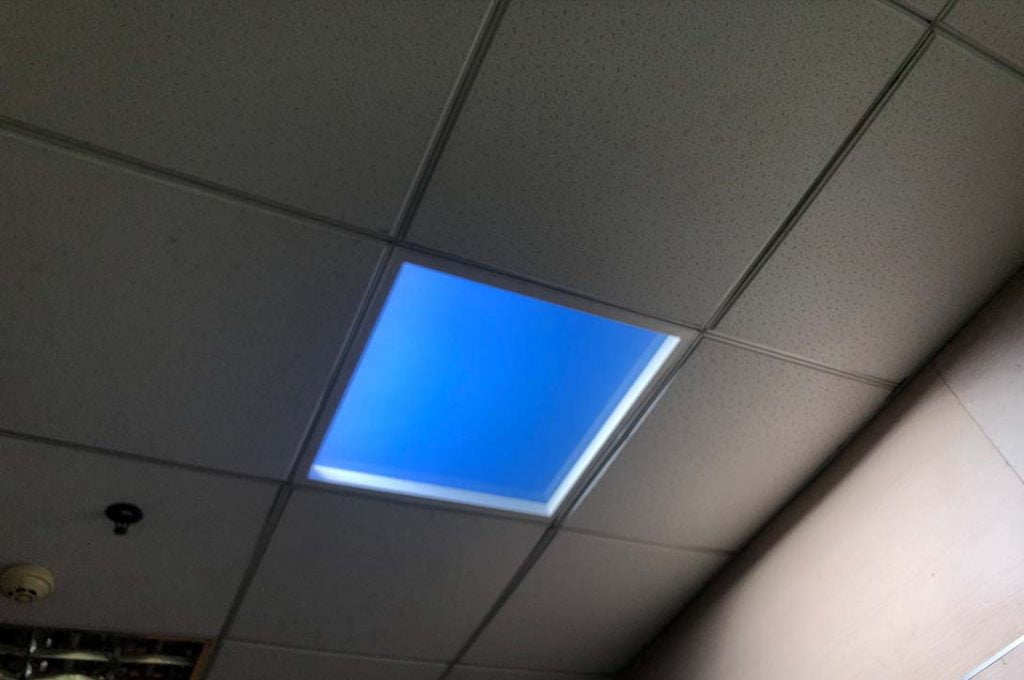 Rayleigh Scattering Effect Plate
The Rayleigh scattering effect plate is transparent when there is no strong light irradiation. When there is strong light irradiation, it will produce the Rayleigh scattering effect to diffusely reflect short wavelength blue light. At this point it will be the same blue as the sky.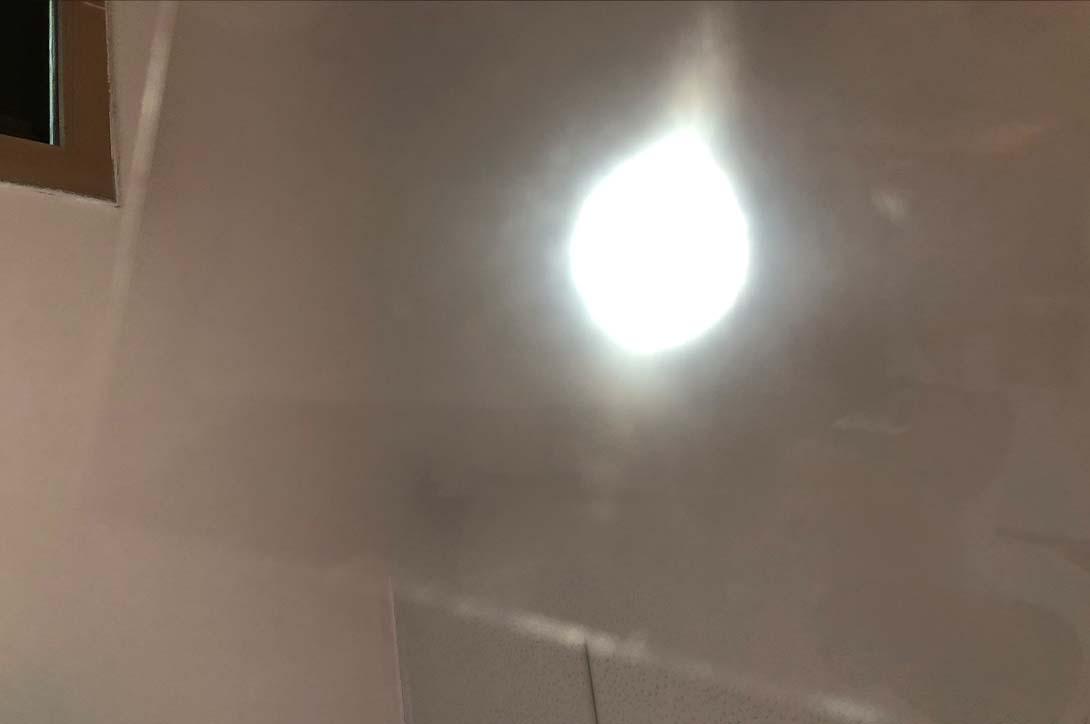 Zoom Optical Film
The optical properties of the zoom optical film are relatively thick but very fragile. After being combined with the Rayleigh scattering effect plate, it can form a deep feeling.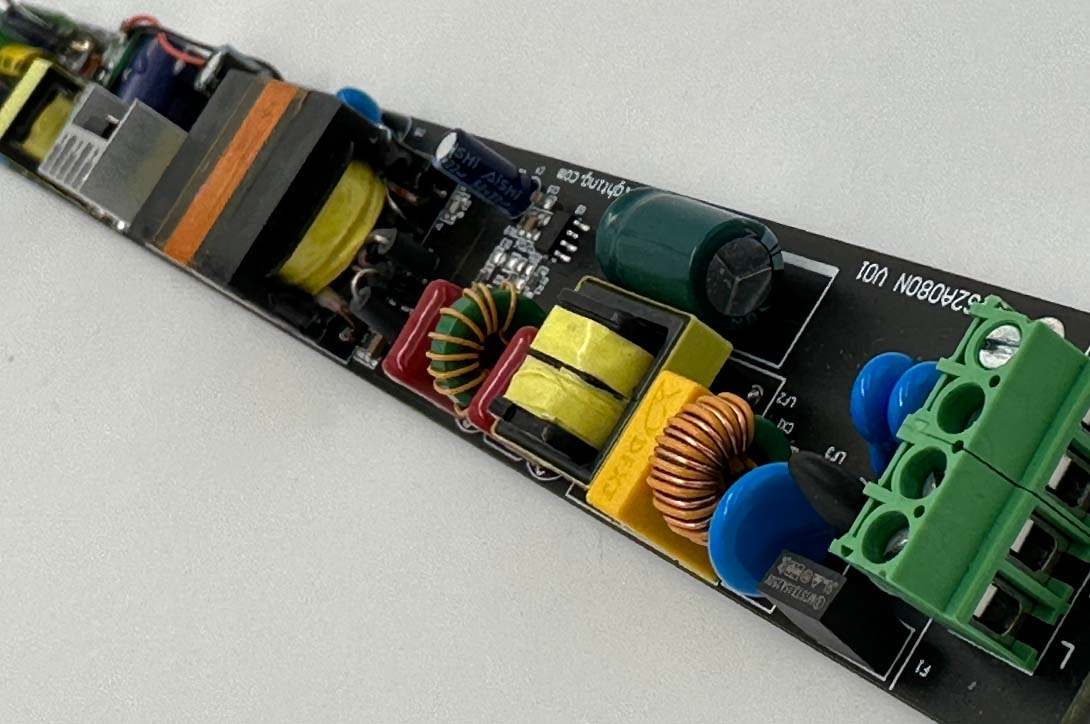 Smart Driver
This power supply is developed based on a 5-year warranty. Therefore, the materials used are very solid, and the performance of most components is only used 70%.