IPS Tube
A time machine on your desk!
A must-have for collectors or vintage enthusiasts, the IPS Tube perfectly blends retro elements with modern technology. This digital clock is equipped with an analog Nixie tube illuminated LCD screen and supports DIY photo uploading.
It's time to buy new desk accessories
Would you like to see something different on your desktop? Look no further than Nixie Tube Digital Clock. This "clock" is equipped with six mini square displays in a simple design casing, which can imitate the theme of the classic digital tube in steampunk style. It can not only display the photo studio and weather, but also upload family members on your phone through the App. Photos of lovers and even idols. The IPS Tube is powered by USB-C and gives you RGB backlighting to add ambience to your desktop.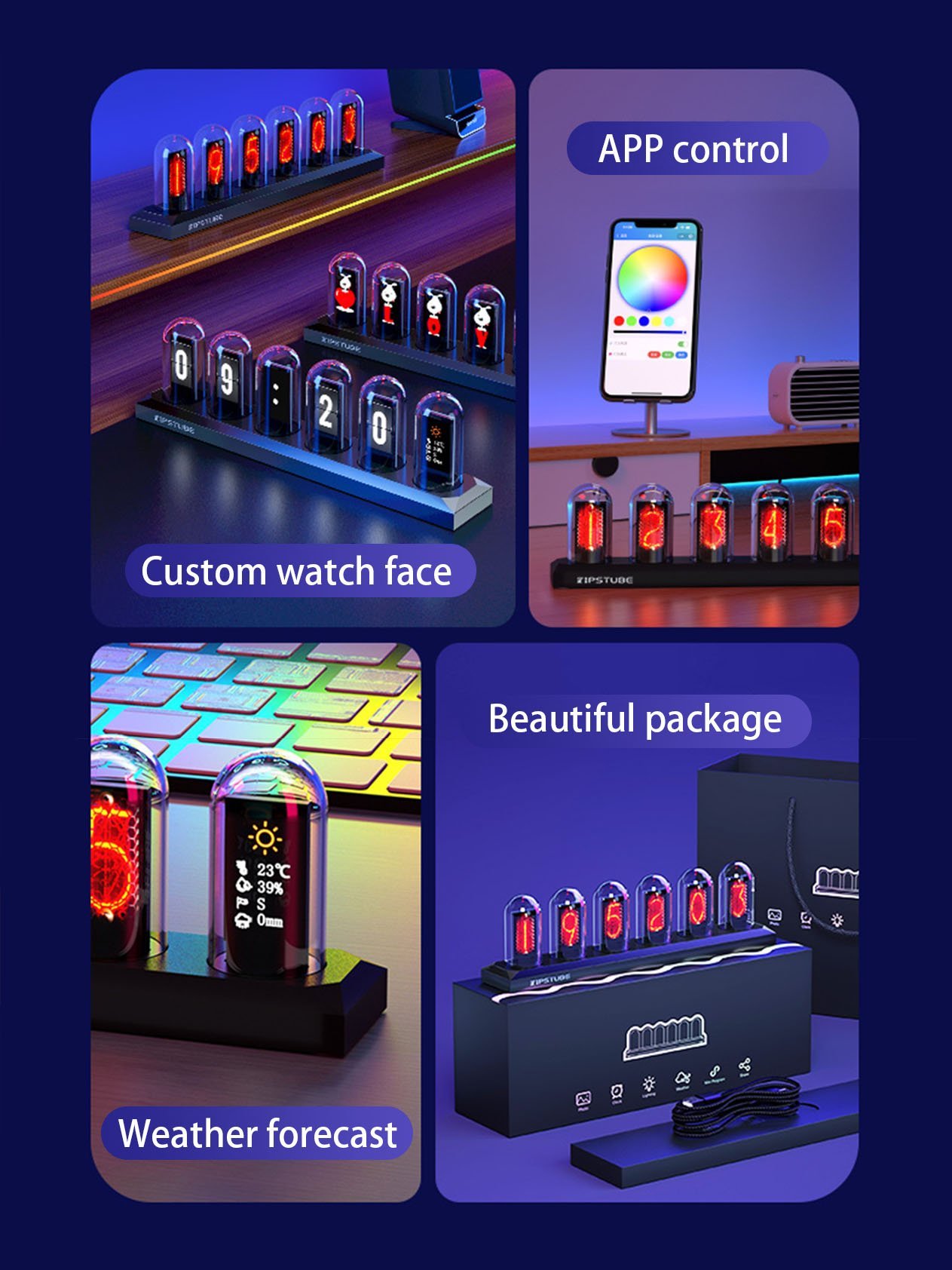 Super cool visual experience
The IPS tube uses a 1.14-inch IPS display with 135×240 HD resolution and supports DIY image uploading. It offers 16 million colors for personalization and supports 12-hour and 24-hour time formats. Users can freely choose the display effect they want, display a personalized desktop and stand out. In addition to the clock function, the product also has a multimedia electronic photo album and weather mode. Users can upload photos to create electronic photo albums to easily browse precious memories and quickly obtain daily weather information.
Excellent Quality
Made from high-quality materials, including a dust-proof and beautiful glass tube and a durable aluminum alloy base. The product showcases sophisticated design and meticulous attention to detail, combining practicality with aesthetic appeal.
Time Display
Built-in a variety of exquisite digital dial libraries, you can freely set the time display style according to your preference.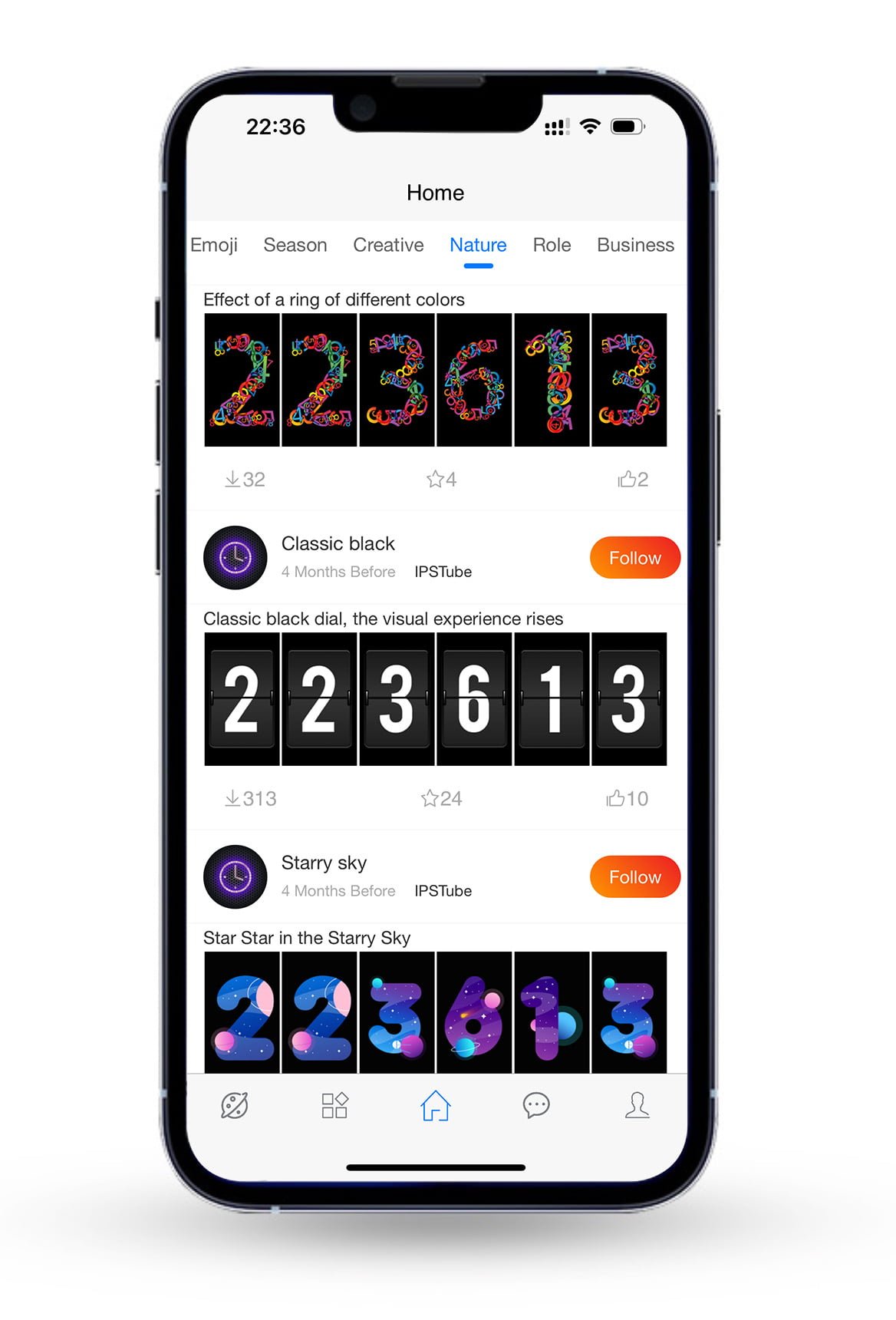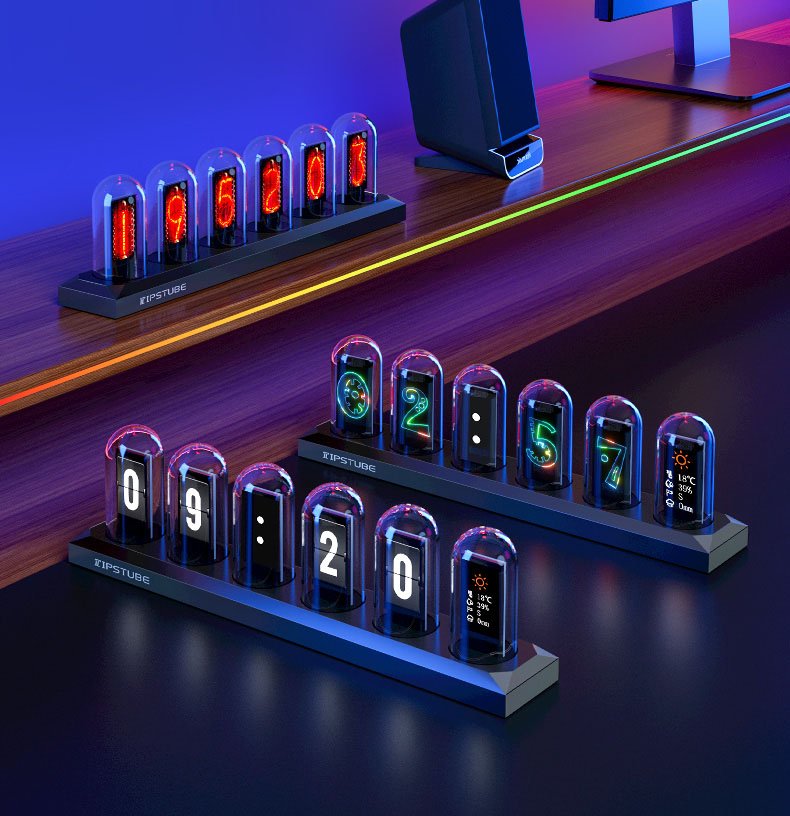 Album Mode
You can upload photos of your family, lovers or even your idols from your phone to the 6 LCD screens through the App. Turn it into your digital photo album.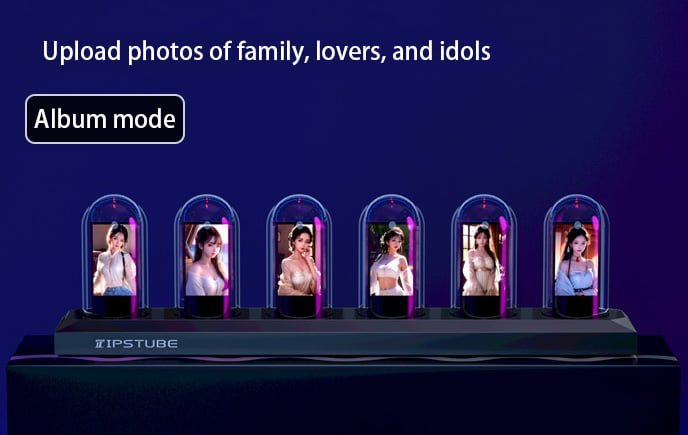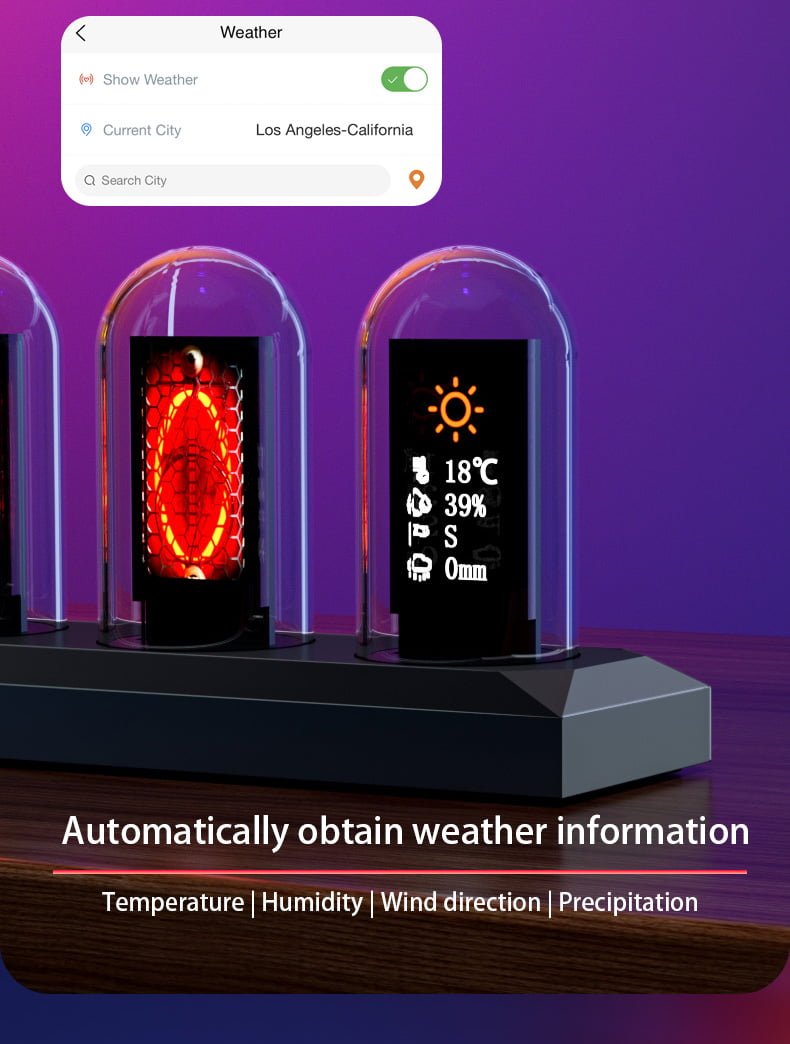 Real time weather forecast
Automatically obtain weather information for the current area on your phone and put the weather forecast on your desktop.
Temperature | Humidity | Wind direction | Precipitation
*Weather information can display the above information.
Customers who bought this, also loved
There are no reviews yet.