Pesetech APP User Manual.
This APP user manual contains four contents: account registration, adding Skylight, binding dimmers, and product functions;
Account Registration
This chapter includes APP download and account registration.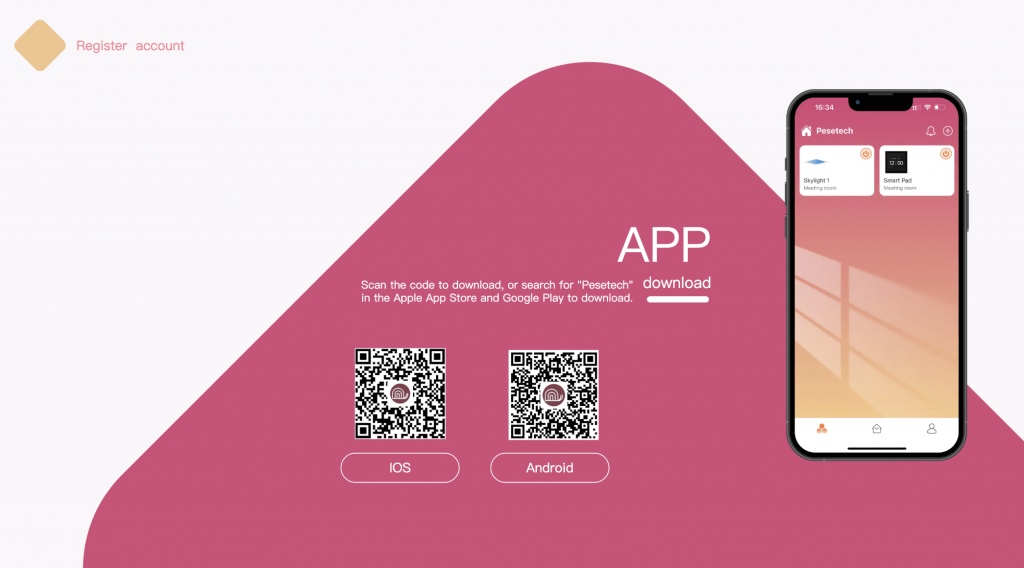 Add Skylight.
This chapter includes: indicator light, add device, add failed & solution, Reset Skylight, create group.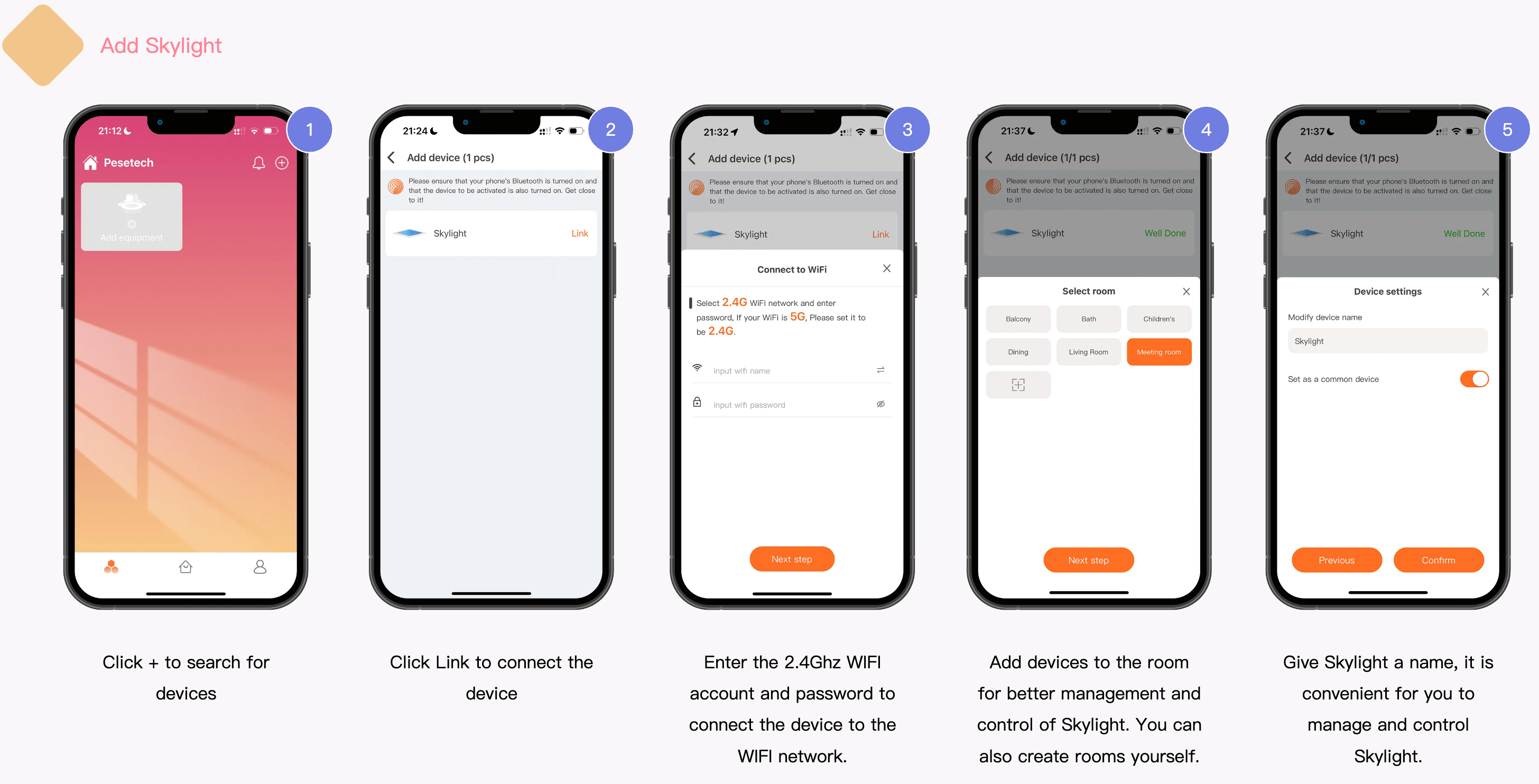 Binding Dimmers.
This chapter contains: Three types of dimmers, add dimmer & bind Skylight, dimmer reset.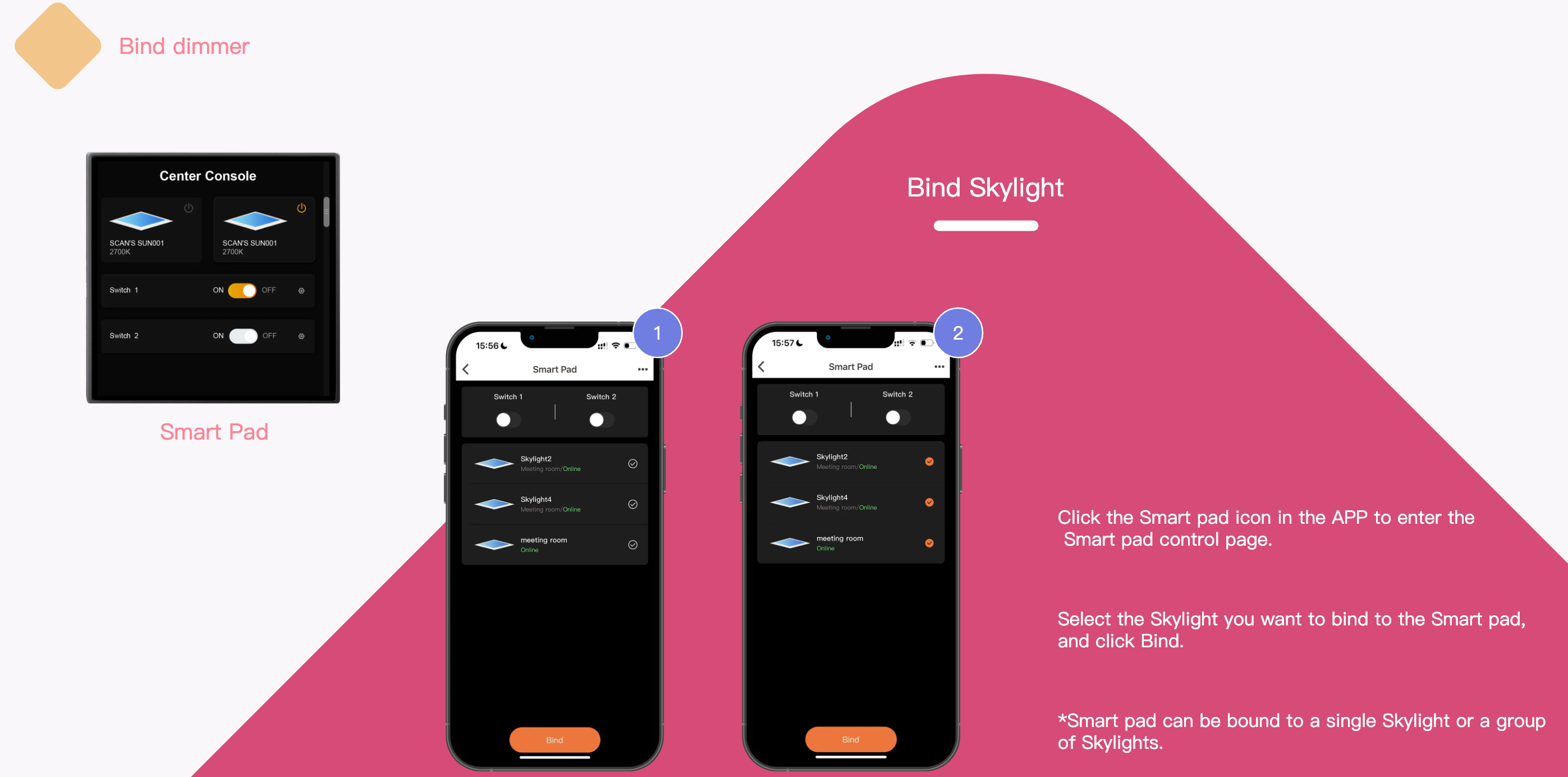 This chapter introduces the main functions of Skylight.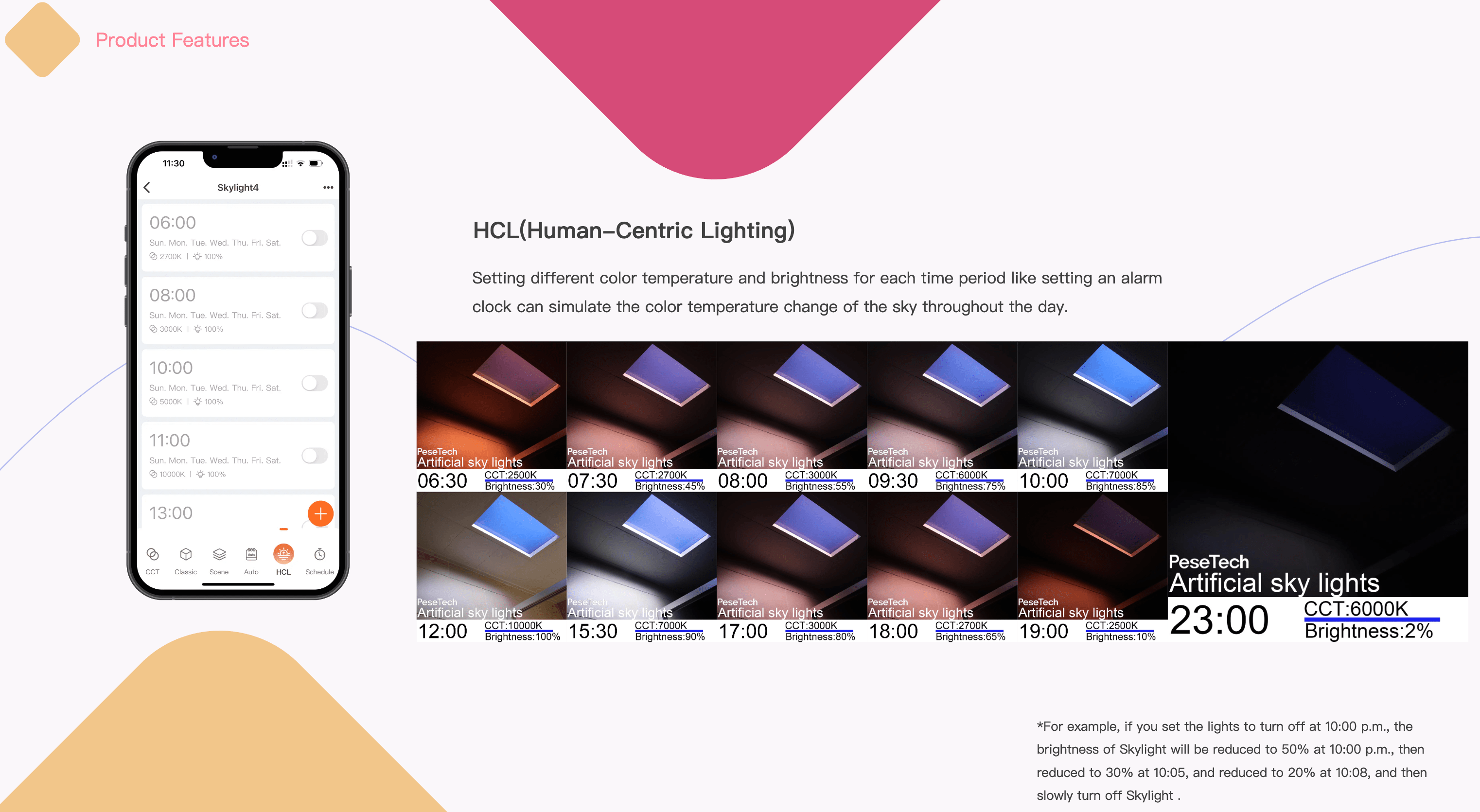 Subscribe To Our Newsletter
Join our mailing list to receive the latest news and updates from our team